Air Con, Heating & Solar Deals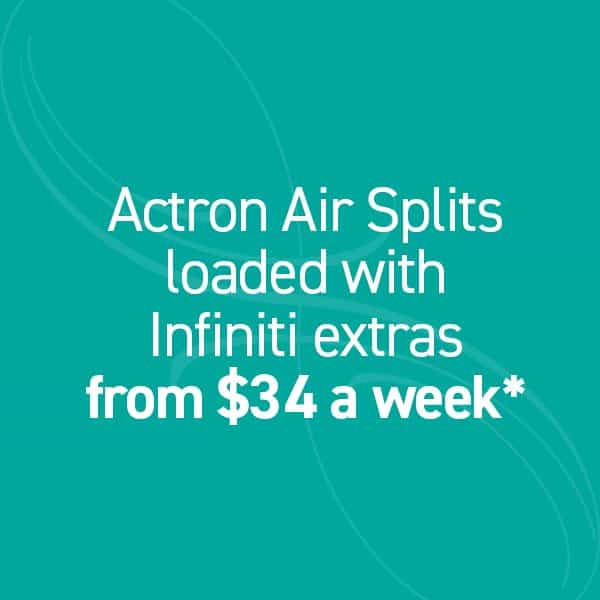 Keep cool this summer. Get a 10.00kW ActronAir UltraSlim air-conditioner loaded with extras from just $34 per week.
Get an Aussie-made 14kW ActronAir Platinum QUE ducted system from just $64 per week. Plus $400 in your hand!
rEVOlutionise your energy bills! Get an EVO hot water system from just $14.61 a week... and then some.
Extend your swim season by heating your pool from just $13.08 per week and get loaded up with Infiniti extras!
Run on the sun and save! Get solar panels from just $13.04 per week plus lots of included extras.
Twice as nice! Get this energy saving Solar and Air-conditioning duo loaded with extras. From just $53 per week.